Aloha! We are pleased to announce that Registration for the 20th Annual Joint Spouses' Conference will open on August 7th!!! A link for registration will soon be provided on our Registration page!


Mark your calendars and spread the news...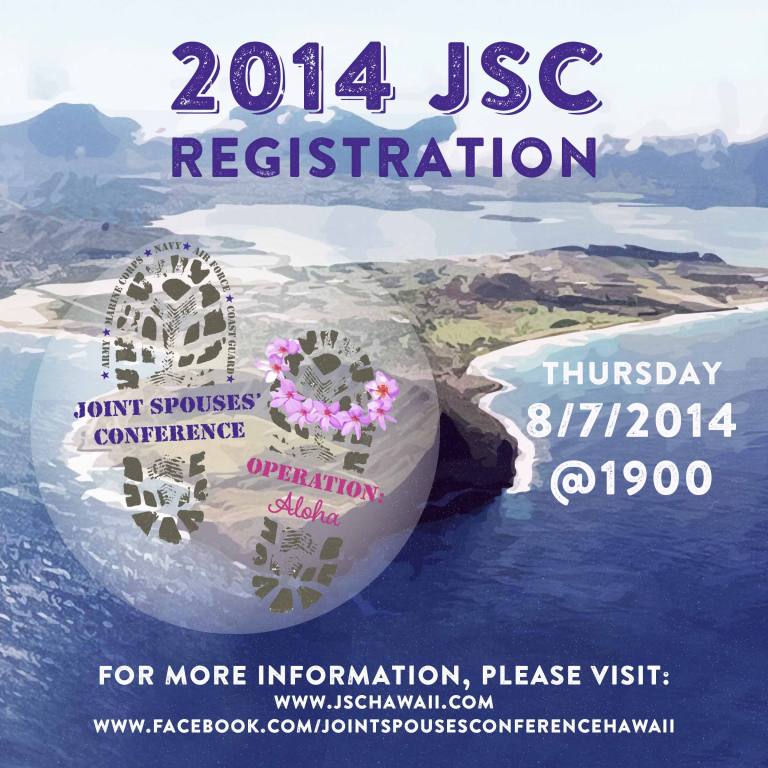 This wonderful event, exclusively for military spouses, will be held on Saturday, September 27th, 2014 aboard beautiful Marine Corps Base Hawaii, Kaneohe Bay!